In order to update your super fund details within the employee portal you simply need to enter "Employee Details" (see here for help). Once in your details page, click "Super Funds" to the left of screen.



The Super Funds screen allows you to manage your super fund details. You can control how much of your super goes into a super fund by specifying a percentage or a fixed amount.  


You are able to see the following details in this screen:

Name of your Super Fund


Member Number


"Pay into this Fund" - choice of three options which are, a percentage of your pay, a fixed dollar amount, or the entire balance.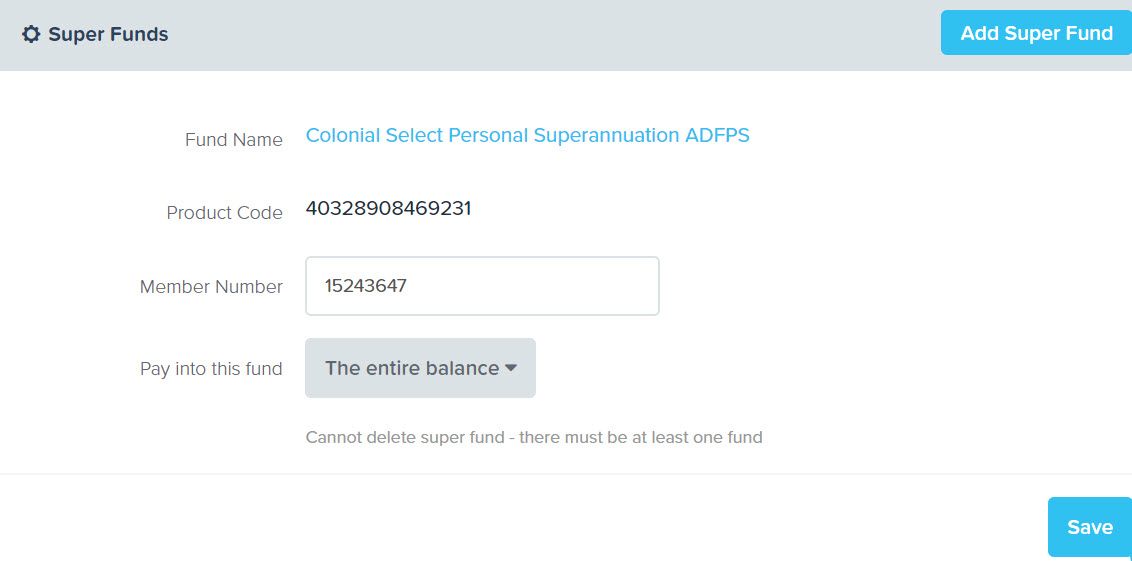 You are also able to add super fund details by clicking the blue 'Add' button. You are then required to enter the previously mentioned details. 



In order to delete super fund details, you simply click on the 'Delete this Super Fund' option: